Water Damage Team of Halifax
Heavy rain can cause water to leak into your roof and seep into other parts of your home's interior, making it necessary to call our water damage Halifax team at 911 Restoration of Halifax immediately.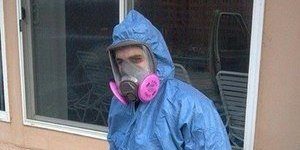 Our water damage Halifax staff are available 24/7/365 to assist you with whatever disaster you may be experiencing in your home or business.
Once you call our water damage Halifax technicians you can sit back and relax, because our agents will take responsibility for everything your home requires to recover completely.
Our water damage Halifax specialists will arrive within 45 minutes of receiving your emergency call, as well as bringing the equipment that will allow our pros to extract water, dry the area and clean up any mold.
Our water damage Halifax crew works with IICRC certified technicians in order to best remediate all types of water damage situations, such as:
Remediation of all water damage

Black water cleanup

Fungi and mold infestation decontamination

Mildew deodorization

Deodorization services

Water extraction and drying

Toilet overflow sanitization

Mold spore testing services

Cleanup of tar and ash residue

Smoke stain cleanup and odor removal

Overall comprehensive disaster restoration
We will also provide you with a free home inspection upon arrival, allowing us can determine the exact source of the issue and prevent it from causing future water disasters, so call our water damage Halifax operation today!
Water Damage Restoration
Since our water damage restoration Halifax operation wants home and business owners to understand that they need to mitigate water damage as soon as it happens, otherwise their property is susceptible to experiencing mold growth.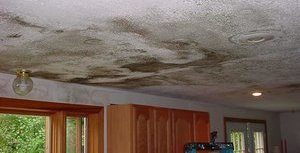 When water and condensation accumulates in the area, then this invasive moisture can cause extensive damage, this is why we act so quickly.
Our water damage restoration Halifax members feel it is necessary to check the home every three months for signs of water damage, this way you will stay on top of any potential issues that may be occurring.
When you do check your home or business, our water damage restoration Halifax techs want to reinforce that fact that you need to be thorough in order to also catch any trace of mold.
This is a simple task that will save you a lot of money in the long run, so call our water damage restoration Halifax experts and we will provide you with a free estimate to get the process started.
Mold Removal
Finding mold in your property is an issue that our pros know never should be left unmitigated, because our mold removal Halifax crew knows it can have a damaging impact on your home.
We know that the mold spores can also float through the air, and cause health issues when you inhale them that make you experience allergy symptoms.
Our mold removal Halifax operation knows that it is important to figure out exactly what is causing the mold, which our workers know is more often than not water damage.
We use the comprehensive equipment needed to remediate any leak or flooding issue that may be causing the mold, which makes our water damage Halifax techs your best choice for complete fungi cleanup.
Call our mold removal Halifax experts when you notice any signs of mold in your home and our professionals will go the extra mile to get it cleaned up today.
Sewage Backup Cleanup
Not only does sewage cause damage to the structure of the house and the items inside, but our sewage backup cleanup Halifax team knows it can also affect your health.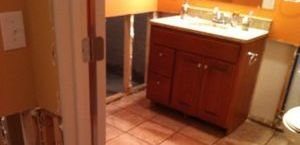 Coming into contact with toxin filled water, known as gray and black water, can cause people to begin experiencing health issues, and our sewage backup cleanup Halifax staff know how to stop this.
Our sewage backup cleanup Halifax technicians are qualified to eradicate even the most extreme sewage overflows without contaminating the rest of your home, or those living inside.
We use top of the line equipment to get your home sanitized quickly. This is the main goal of our sewage backup cleanup Halifax specialists, because we want to ensure your safety and prevent future backups.
Call our sewage backup cleanup Halifax crews today and we will do what it takes to make your home a healthy living space again.
Fire Damage Restoration
Fire and smoke can create extensive damage in your home or business, which is why it is so important to call our fire damage restoration Halifax pros the moment the flames have been put out by the fire department.
Our fire damage restoration Halifax techs address all aspects of fire damage, such as cleaning smoke stains from walls, removing lingering odor and clearing out ash and tar.
We are also aware of the water damage that can be created due to the fire extinguishers, and our fire damage restoration Halifax specialists have the tools and skills needed to implement this type of cleanup.
Our fire damage restoration Halifax agents will work quickly and efficiently to get you back in your home or business as soon as possible after the fire has been extinguished.
Disaster Restoration
Our disaster restoration Halifax agents know how important it is for business and homeowners to receive around the clock customer service in order to make you feel confident about the work being done on your property.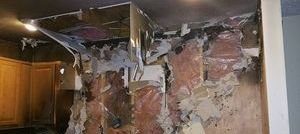 Answering all your questions and calming any concerns you may have is something our disaster restoration Halifax specialists always want to do for you, no matter what time it may be.
Our pros understand all the intricacies of mold, water damage, sewage and fire damage, and our disaster restoration Halifax crew will explain anything you need to know.
Providing you with this level of accessibility is important to our disaster restoration Halifax unit, and you can be sure that our operation will always strive to keep your wellbeing in tact during the renovation process.
Call our disaster restoration Halifax workers when you need the most competent disaster remediation services in the industry and we will be there to give you a fresh start.